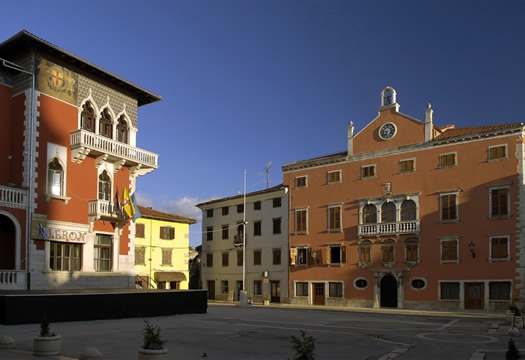 10 kilometres from Bale, on the way to Pula, you will find the small town of Vodnjan.
There are many places like Vodnjan on the Mediterranean, but several important exceptions will make your visit interesting and worthwhile. Namely, the best olive oils in the world are produced right here.
Vodnjan will uncover pretty vistas of old stone streets crested on the traces of prehistoric settlements. Should you walk along Vodnjan you'll surely notice numerous buildings from various time periods. There are six churches in Vodnjan, the most interesting is the church of St Blase with its 62 meter high bell tower – the highest in Istria. The interesting thing about this church is that there are also three mummies kept in this church for centuries; none of the bodies has been embalmed. These mummies are the best preserved mummies in Europe. A collection of sacral arts with 370 exhibits and 250 relicts of saints is also being kept here.