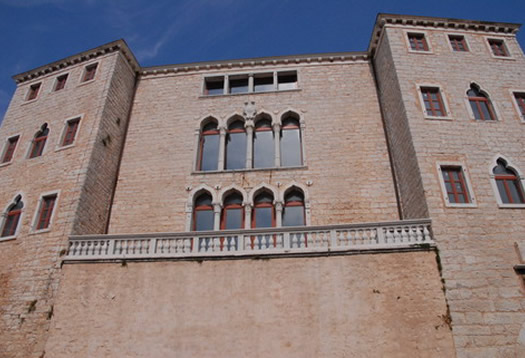 The Soardo – Bembo palace, the largest building in Bale, catches the attention of every visitor with the beauty of its renovated gothic- renaissance facade.
The castle was built at the beginning of the 16th century as a representable residential palace placed between two towers as part of town walls. It belonged to the Soardo family up until Veronica Soardo married Alvise Bembo in 1618. The palace, then, changed owners. During reconstruction, objects from a Bronze Age settlement were found in the basements.
It was included on the list of 30 most important monuments in Croatia and was completely refurbished in 2012. Almost 2 million euros were invested in its reconstruction. The money was received through the Ministry of Foreign Affairs from the Italian union and the National University of Triest.
It is today the headquarters of the Italian community of Bale. The exhibition of the most beautiful Venetian costumes the community owns is displayed on the first floor. The castle is open for public.